Roses Forever ApS at IFTF 2023
The story of the Princess of Infinity
Luxury pot – roses, every year at IFTF Roses Forever stand B2.24.
Bestseller pot rose which is loved by greenhouse growers worldwide. The breeding company Roses Forever in Denmark developed in 2009 a white extra long-lasting pot-rose with extraordinary large flowers. The rose was especially easy to grow and required only one cut, i.e., a shorter production time than traditional pot-roses. This was a gem, and the Infinity roses became the top pot-rose.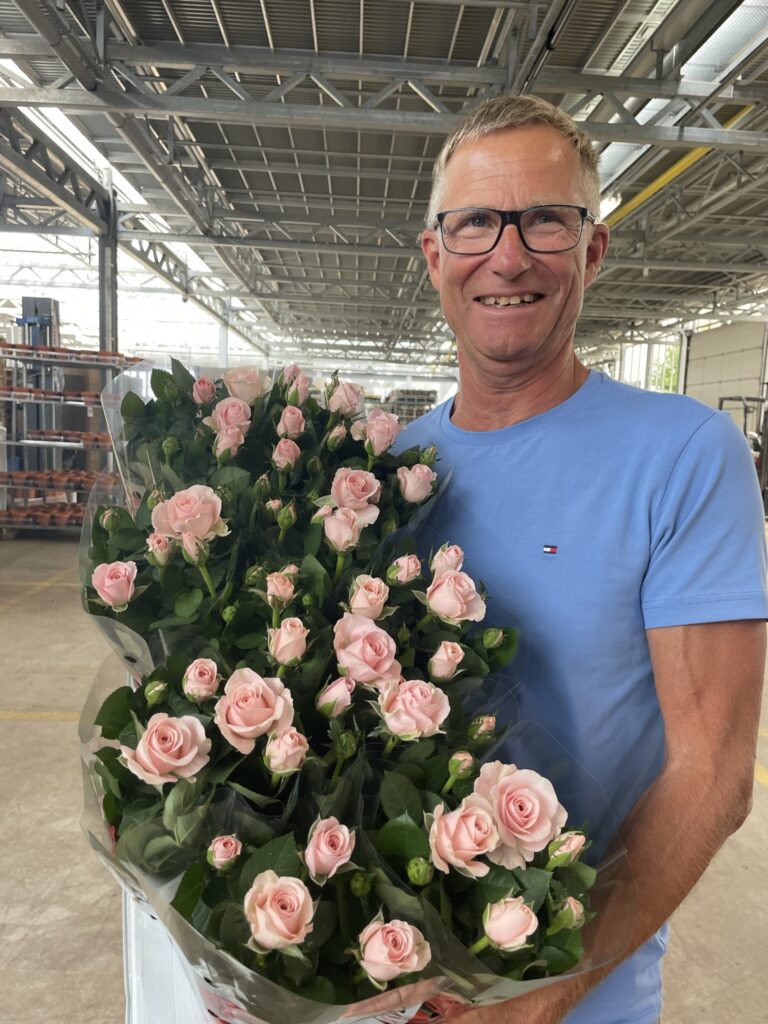 White could suddenly be sold and in larger quantities. As some of the larger customers who sell flowers said to breeder Rosa Eskelund – 'As soon as you have one more colour, it's a series and we will only sell Infinity in our stores' The white Infinity was immediately further developed to other colours
Princess of Infinity entered the Market.
In 2013 the baby pink 'Princess of Infinity' was ready on the market and many greenhouse growers from Japan and China in the east, to Norway and Denmark in the north, as well large Dutch producers took the Infinity roses into production.
"Did you know that a real princess baptized the 'Princess of Infinity'? Namely Crown Princess Mary of Denmark"
Easy to sell – Easy to cultivate
Not so strange that the production of Infinity roses took off, as they are both easy to sell as both flower size and durability stand out from a traditional potted rose. And then the producers also save precious weeks on the culture time in the greenhouse, this also means less use of light, heat, plant protection per plant
Now there have been over 14 years since the first Infinity rose was sold and since then the series has grown to 7 different colours / sorts.
Infinity white
Princess of Infinity Rosa
Pink Infinity
Yellow Infinity
Queen Of Infinity Salmon
King of Infinity Red
Infinity Evergreen
Cherry Infinity Cerise NEW 2023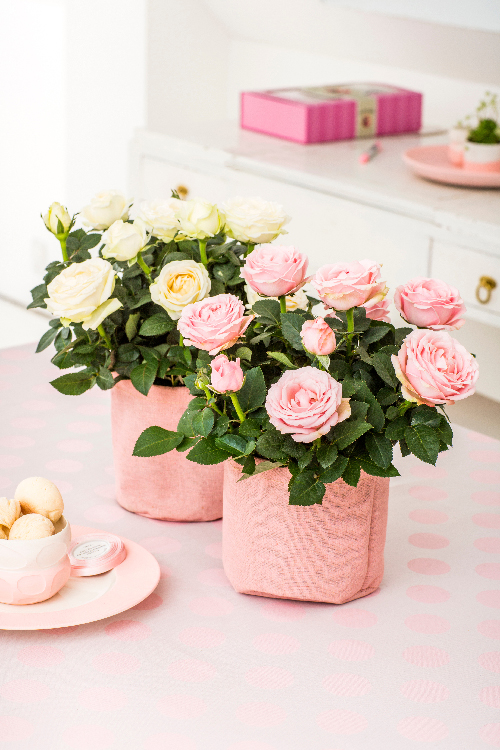 Infinity roses are a year-round culture, although demand is greatest from Valentine in February and throughout spring as a gift item. Infinity is also sold in both spring and summer for planting outdoor in pots and baskets.
Even at Christmas, the Infinity roses are popular, including the white, red and, in particular, Princess of Infinity Infinity roses are grown in pot – sizes from 10,5 cm Ø up to 15 cm Ø Is also really good in bowls from 19-21 cm Ø.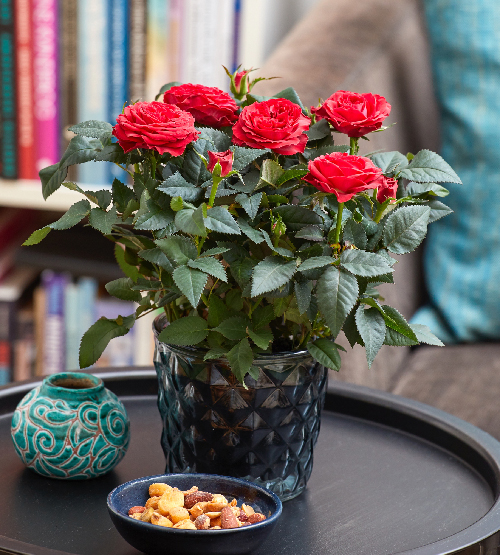 Some greenhouse growers choose to mix the varieties in pots – this is a popular product.
These Infinity mixes are grown often:
Princess with white for Christmas
Princess with white and yellow for springtime
Bonus info
Roses Forever is a Danish rose breeding company that has developed and marketed several series of roses, both the pot-roses series Infinity & Roses Forever, as well as the garden rose series Plant'n'Relax & Sweet Home Roses
Meet the Infinity family at Fair IFTF!
More news