Walk through IFTEX 2023 with the World of Spray Roses!
Before we immerse you in our walk-through, let's quickly explain…
What is IFTEX?
IFTEX stands for International Flower Trade Expo and is a prominent global event in the horticulture industry. Held annually in Nairobi Kenya, IFTEX serves as a platform for flower growers, exporters, importers, and industry professionals to showcase and trade a diverse range of flowers. It offers networking opportunities, exhibits cutting-edge technology and products, and promotes business collaborations in the international flower trade. IFTEX attracts participants from across the world, fostering innovation, knowledge exchange, and sustainable practices in the vibrant and dynamic floral industry.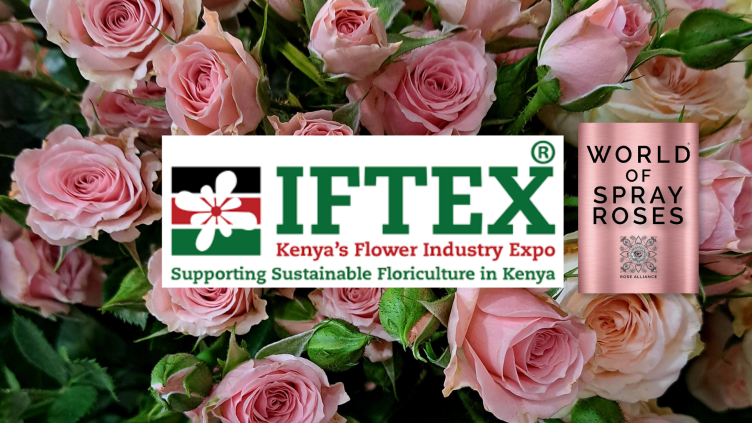 And it begins…
With anticipation building, we eagerly awaited the opening ceremony and the moment to step inside the exhibition hall. During the setup phase, we caught glimpses of various stands taking shape, fuelling our excitement to see them fully assembled and ready to impress guests.
As we entered the hall, our tickets were swiftly scanned, and our IDs checked — a reminder for future visitors that IDs are required for entry each day. Our eyes were immediately drawn to a vibrant flash of our signature pink logo. Two well-placed signboards greeted guests, signalling our presence. And as we rounded the corner, there it stood in all its glory — the Black Tulip stand, an exquisite showcase of beauty and creativity.
Black Tulip
Black Tulip Flowers LLC, renowned for their ability to create captivating and impactful displays, truly shone this year. Their stand radiated brilliance, surpassing all previous spectacles with an awe-inspiring showcase of flowers, roses, and, of course, the captivating World of Spray Roses. 
The exterior boasted a meticulously crafted aged wooden structure, complete with two main entry points and charming little windows adorning the edges. These windows offered curious glimpses into the enchanting world within, where meeting tables adorned with striking blooms awaited. Ingeniously designed mechanics held roses seamlessly in the walls, resulting in a breathtaking scene of blooms that graced every corner, showcasing an abundance of our cherished spray roses at every turn. The display was a testament to Black Tulip's artistry and expertise, leaving visitors in awe of the blooming splendour before them.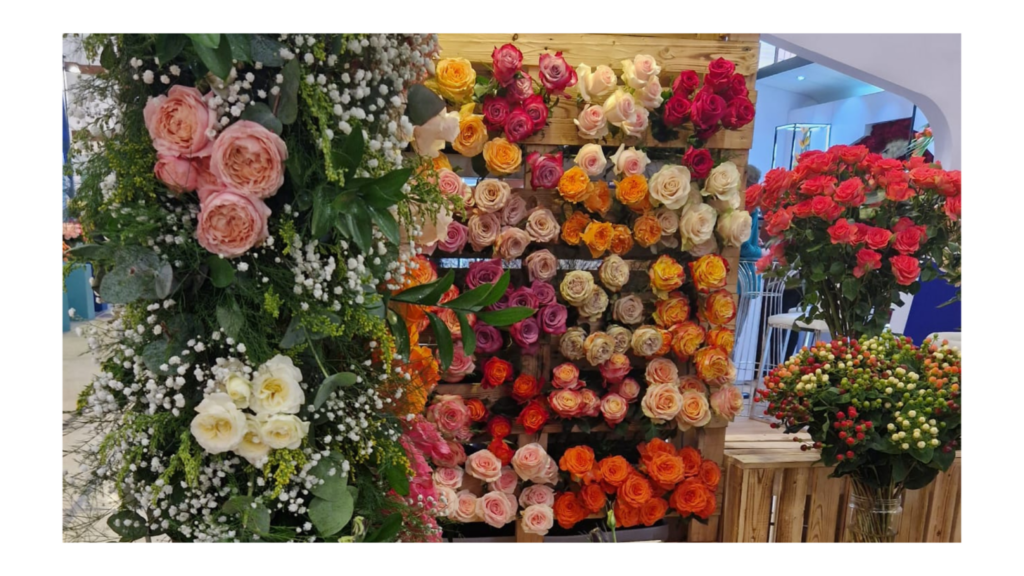 Tambuzi Garden Roses 
Tambuzi Garden Roses had masterfully transformed the traditional flower stand into an immersive literary haven at IFTEX 2023. The entrance beckoned, adorned with cascading herbs and greenery, inviting you to explore the captivating display that lay within. The concept behind this unique design was to celebrate the power of storytelling and the rich tapestry of nature's beauty.
Their fusion of captivating books and hundreds of vibrant roses offered visitors a unique and unforgettable experience. The roses were segregated into categories, as you would in a traditional library, and the World of Spray Roses had a whole section dedicated to our stunning World of Spray Roses collection and our beautiful book.
They had cleverly used traditional Kenyan tea mugs as small vases to hold hundreds of garden roses, bunched together by collection and of course variety. By blending the worlds of literature and nature, Tambuzi Garden Roses showcased the timeless allure of both, reminding us of the magic that can be found when imagination blooms.

Interplant 
Interplant Roses BV's flower stand at the event was a sight to behold, immersing visitors in the captivating world of The World of Spray Roses. The stand, designed with an open concept, exuded an inviting atmosphere, featuring comfortable sofas and elegant tables strategically placed for important meetings and discussions. 
The abundance of vibrant blooms enveloped the entire space, creating a mesmerising tapestry of colours and fragrances. Every corner was adorned with meticulously arranged arrangements of Interplant roses and World of Spray Roses, showcasing their exquisite beauty and variety. The stand served as a meeting point where industry professionals could gather, connect, and engage amidst the enchanting ambience of floral splendour.
Interplant's dedication to creating a welcoming and visually stunning environment ensured that each visitor experienced a truly unforgettable encounter with the World of Spray Roses.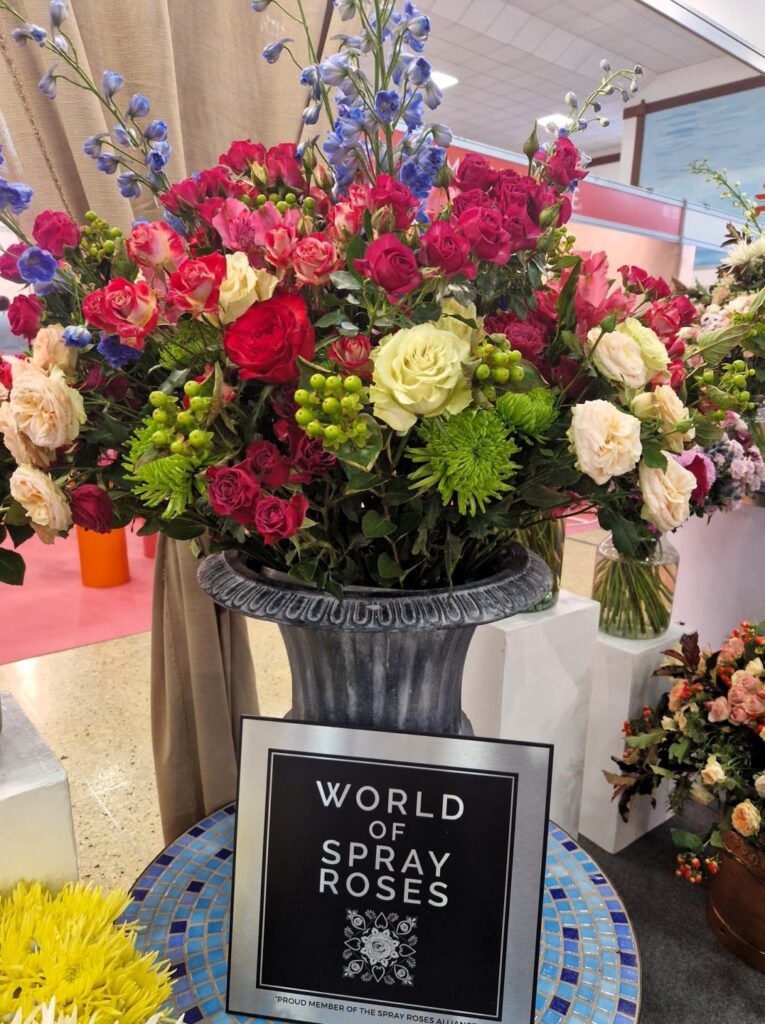 Subati Flowers 
Subati Flowers Ltd' stand exuded elegance and creativity. The open stand welcomed visitors with a captivating display of lines of radiant roses, artfully arranged in glass bottles. The simplicity of the glass bottles allowed the natural beauty of each rose to shine through, creating a visually stunning and charming atmosphere.
The stand's open design invited visitors to explore and immerse themselves in the enchanting selection of blooms. The lines of roses formed a mesmerising visual spectacle, drawing visitors in to admire the exquisite blooms, featuring a whole line of the World of Spray Roses, who of course shone bright and proud!
Subati Flowers' stand was a celebration of nature's splendour, elegantly presented through the clever use of glass bottles, making it a memorable and delightful highlight of the event.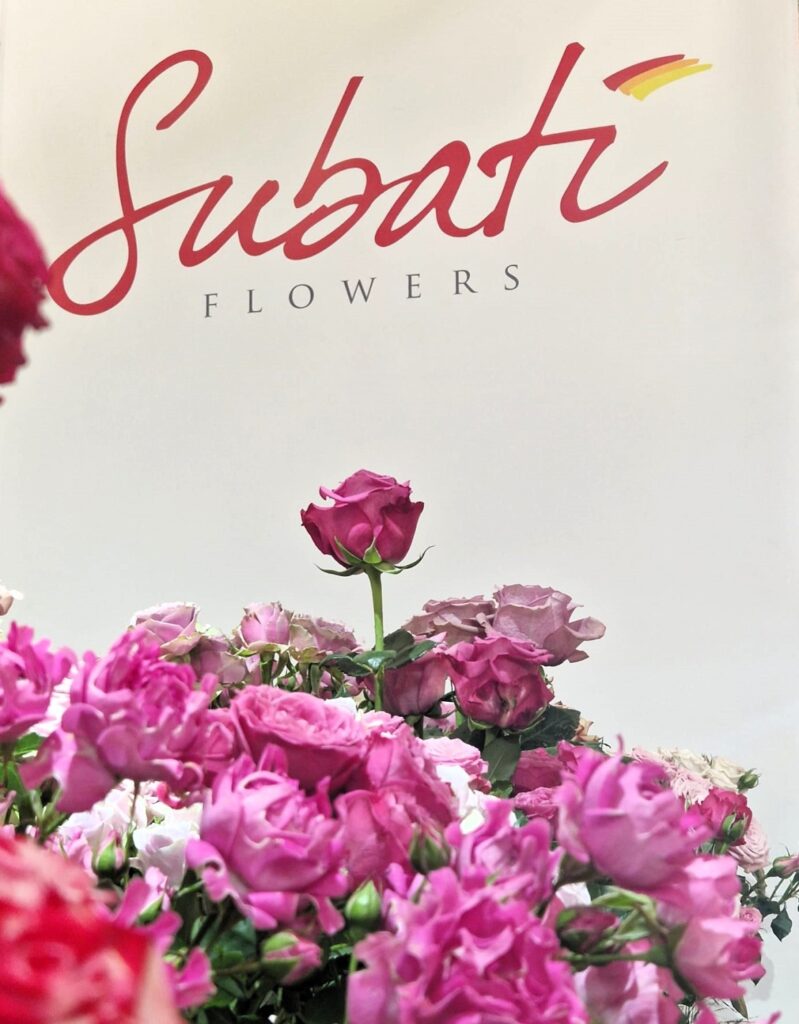 Party Time 
On the first evening, Black Tulip hosted a "meet and greet" dinner which was again filled with blooms, a truly fabulous evening to finish off the perfect first day. Regine from Thursd. cleverly designed a stunning display for the World of Spray Roses, overly flowing with our collection grown in Kenya.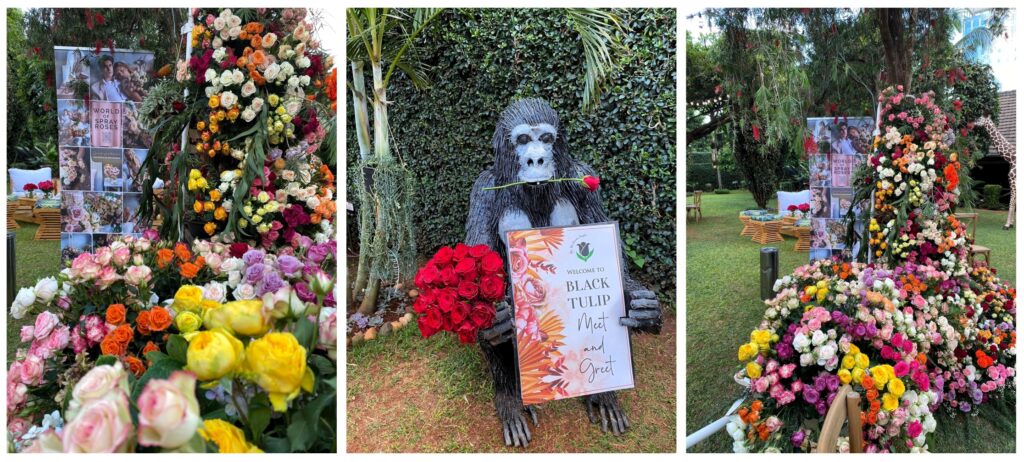 Now it's back to the office where we catch our breath, reminisce over a hugely successful event and plan our next show – we may be in Manchester later this year – keep your eyes peeled for the announcements. If not, we'll definitely see you at IFTF in November.
Source: The World of Spray Roses | www | linkedin
More news